2011 May « Talesfromthelou's Blog
: "Grace González was a hard-working, happy woman who liked to laugh too loudly and dress too brightly. Her enchiladas, she declared, were the best in the barrio. Last month, neighbours watched in silence as her bloodstained body was wheeled out of the front door of the small house she shared with her two daughters on the outskirts of the Honduran capital of Tegucigalpa.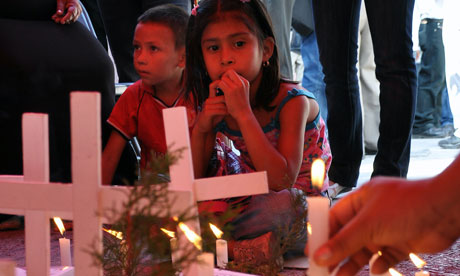 Hours earlier, a man had come into her house and tried to rape her 15-year-old daughter, Rosa. When Grace tried to protect her child, he held her down and slit her throat. Almost a month after she buried her mother, Rosa says she doesn't expect justice. What she does expect is for her mother's murderer to come back and kill her too.
"I told the police that I knew the man and saw him kill my mother, but since then they have done nothing. There is no investigation. They tell me that he has left Honduras but I don't believe them," she says."